Celina Manor Searching for Good News Senders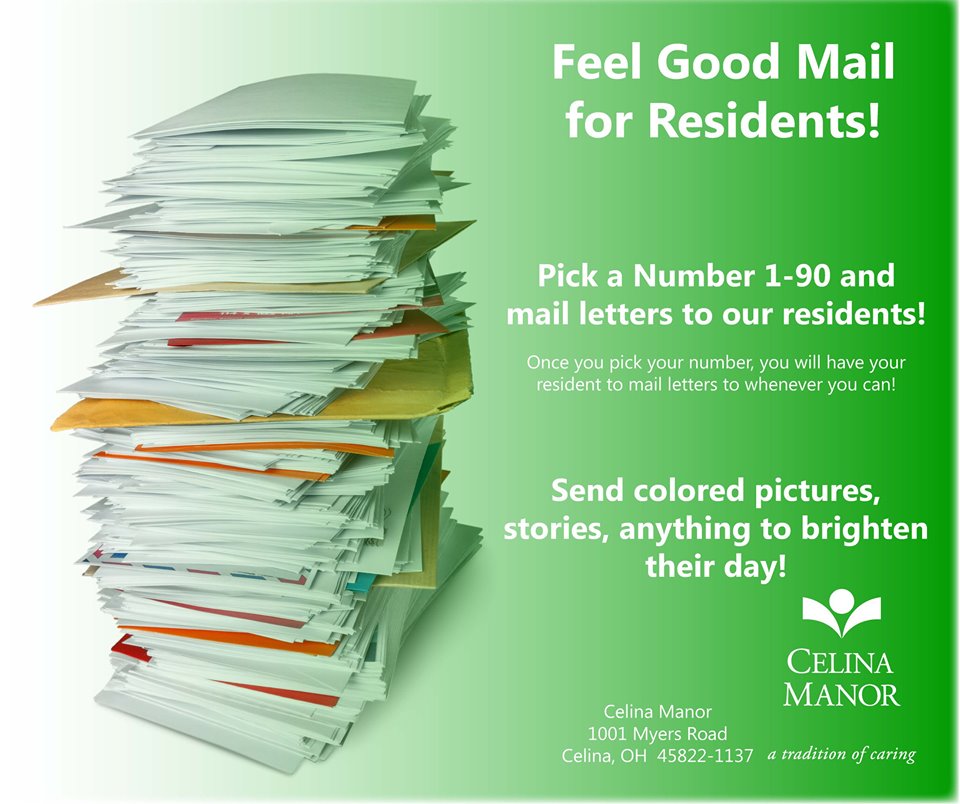 CELINA, OH – Celina Manor, 1001 Myers Road, Celina, is searching for people, classes or anyone from
the community to send good news mailers to residents.
Activities Director, Kristina Martin, spearheaded the tedious project. The task at hand included finding 90 people to send mail to residents of the Celina, Ohio care community.
With numbers still available, Celina Manor is looking for people to flood their residents with mail.
"All of our residents love the joy of getting mail, and opening up a letter may just make their entire day,"
said Martin.
The purpose of the project is to have the public send a letter to a resident. Martin had people pick a number from 1 to 90, and then each resident was labeled a number to get mail. This allows the resident to receive mail around once per week. It can be anything – from stories, coloring pages to pictures and everything in between.
If you are interested in getting a number, please call Kristina Martin at 419-586-6645.